Our priority:

the quality

Authenticity, honesty and accuracy of information from our users are our main priorities.

Guaranteed no "professional respondents"
To maintain validity, our panel manager cross-checks the consistency of the information provided by our testers over time.
Our algorithm also allows us to spot "fake" panelists and eliminate them.

Transparent and non-incentivized payment
Testers' pay does not depend on the number of returns.
In this way, we are able to ensure that fake responses do not bias the studies.

Control of improving skill levels
We are careful not to consistently call on the same users in order to ensure that they don't become "specialists".
With more than 5,000 registrations per month, the renewal of our panel is guaranteed.
Target YOUR sample
With more than 30 target criteria, we can meet the majority of needs.
We can also segment our base in order to select users that match your criteria.

Our commitment:

The representativity

Providing you with profiles that are as close as possible to your actual users is our number one concern.

More than 30 criteria available
AgeProfessionFamily SituationLocationGenderIncomeComfort leve with digital
...and many others

A representative panel for these criteria
Our panel closely mirrors the demographics in France whether in terms of age, profession, income or location.

When you want, where you want
During the week or on weekends, in France or abroad, our users will respond to your requests.
Do you have specific needs?
Our panel specialist:


Jean-Baptiste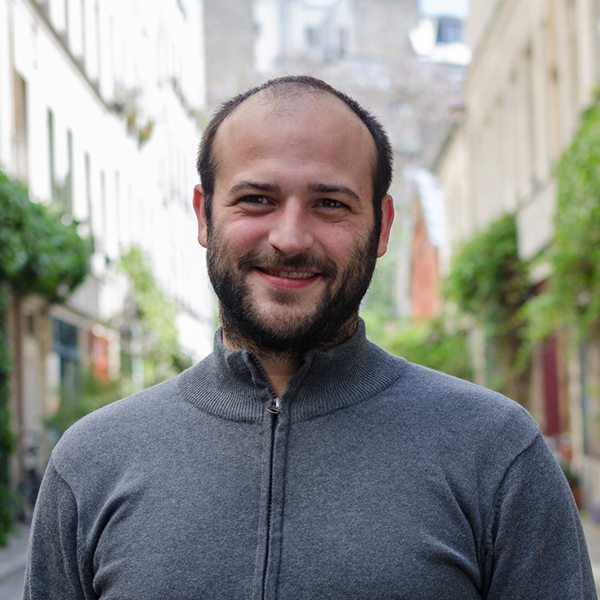 An important topic deserves impressive skills. Jean-Baptiste is a Ph.D. in Cognitive Psychology (Ex: R&D LIMSI CNRS). His job is to verify user information and he's also responsible for designing the solicitation algorithm. It's because of his work that we are able to obtain such high-quality user feedback, whether positive or negative.
Control process
Registration
The user provides their personal information upon registration. We carry out a preliminary control to verify the consistency of the information given - for example, the correlation between date of birth and the number of children.
Skills test
Users receive a skills test to check their capacity for understanding interfaces. This data is then cross-checked with the information they provided, and is weighted.
D+30 - Verification survey
A survey is sent to users to verify their information. This allows us to purge false information or to update their profile as a result.
Random audit
We randomly verify user data after users have taken their first tests.
Control of improving skill levels
We monitor users' solicitations and take steps to ensure that they do not become interface "specialists".
D+180 - Verification survey
The user is asked to confirm or deny certain information that may appear suspicious.