"You don't really know your users until you have tested your interface". This is something that has not changed since user testing started. And it may be the only thing…
Over the last 10 years, user testing has undergone several changes. Process, tools, usage, everything has accelerated in the last years. Usability testing has become a key tool in user research… But also in marketing and in product development.
User knowledge evolution
In 2010, the terms UX or user experience were almost unknown in the world of business. Fortunately, thanks to the development of user research and to a strong preaching within companies, the field has made significant progress.
With it, new tools, new methods were born. But above all this, it is a better understanding of UX challenges that have emerged. And even more recently, within companies, UX teams are being trained in more advanced methodologies, such as UX writing or card sorting. The goal? Respond to increasingly complex and specific problems
Proof of this increase in knowledge is that companies now prefer Saas solution for user testing thanks to certain key studies. Even if in the beginning of 2010 all the companies were making studies, today these only represent 30%. 
However, despite this dynamic and the increasing budgets of companies, it is rare to find well developed UX departments. And the reason, the difficulty to find a UX researcher or a UX designer in France. 
Evolutions of user testing
With the development of knowledge concerning usability tests and UX in general, the approach has evolved. Also, now companies are looking for solutions that offer more flexibility, efficiency and autonomy. Saas solutions perfectly meet this need. Just like unmoderated tests which have made it possible to industrialize qualitative tests. 
Unmoderated tests have the advantage of being able to be done without the intervention of an animator. That leaves therefore the possibility for testers to perform the test in the evening or during a weekend, greatly reducing the time required to collect the results.
For example, with Testapic, you need in average 48h to collect all the results of the remote unmoderated test. 
Mock ups, kings of user tests
Another evolution of user testing: is that now, companies carry out their user tests on mock ups. While in 2015 all the tests were carried out on existing equipment, 80% of tests are now carried out on prototypes.
This trend stems from a better consideration of UX issues, but most of all from a better risk assessment. By carrying out usability tests to correct problems related to interfaces on prototypes it is also easier, and less expensive.

How has Covid impacted the evolution of user testing
The Covid crisis has also had an impact on the evolution of user testing. For example, it has accelerated the development of remote testing. In full development before the health crisis, remote usability tests were established as a real solution for companies in 2020.
Remote testing offers several organizational and economical advantages. Less expensive than their face to face equivalents, they are also more flexible, and above all they do not require you to move. Which is a real advantage in times of health crisis. 
Evolution of user testing usages
Once limited to the UX team, user testing has become democratized within organizations. It is no longer rare to see the product team or  marketing departments integrate user testing into their processes.
With the democratization of tests, topics such as delivery or using omni channels have benefited from this trend. During the Covid crisis, these topics became central for several brands. They did not hesitate to test their delivery service or to test all their touchpoints with users.
For example, commercial or marketing text messages are now tested by several brands. Companies have realized that some forms of communications were perceived negatively by their users and are therefore trying to improve this touchpoint.

Market perspectives and changes
With a sector that will exceed $2 billions dollars by 2024 against $1,3 billion in 2019. The user testing market is a growing sector. New markets are emerging, such as those of the Middle East or Africa for example. 
On the African continent for example, the efforts have focused on mobile user testing. Since they have a very high level of mobile equipment, the continent represents a big opportunity for brands that are starting to get interested in it right now. 
The recent fundraising done by market players (up to $100 millions of dollars for the most important) is further proof of the development of this sector. Players are becoming structured and some markets are close to maturity.
Future challenges of user testing
With the development of new methodologies and the growing interest in user testing, new challenges will appear. For example, with the multiplication of touchpoints, using omni channels would be an important topic for user testing.
The same goes for the development of specialized B2B panels. Several B2B companies are starting to turn to user testing and target very specific sectors or profiles. No doubt that we will see specialized panels by sector or by profession in the future.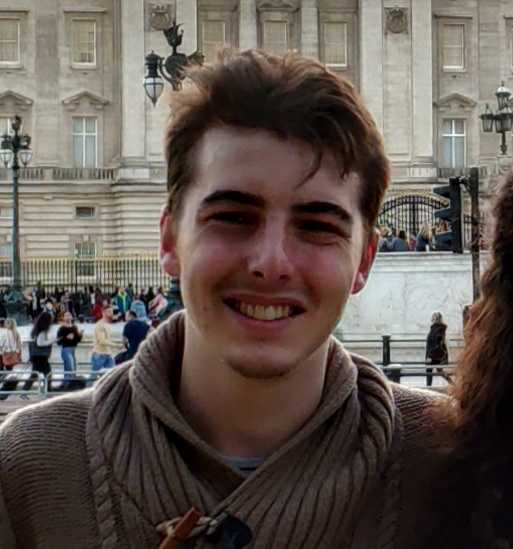 Published by :
Julien Hennig
- Categorised in:
User test
,
UI / UX (Design & Conception)
User test