Wondering how users perceive your digital interface? It might be time to use AttrakDiff and track the UX KPIs spotted by it.
In order to guide you in this project, we invite you to take a look at the methodology that Norauto chose. 
Why use AttrakDiff? What for? How to do it? We have answered all these questions in our webinar with the European leader in car maintenance. 
What is AttrakDiff?
First of all, it might be important to define what AttrakDiff is. AttrakDiff is a standardized test that evaluates the user's experience, allowing you to understand and evaluate how your users perceive your interface. More specifically, it allows you to judge the hedonic and pragmatic qualities of a digital interface by testing it through an existing and coherent journey. 
This questionnaire is made up of 28 items, distributed in 4 dimensions:
Pragmatic usability,

which measures the usability of the product

Hedonic-stimulation usability

which measures the stimulation generated by the system.

Hedonic-identification usability

, which measures the identification of the user with the system.

Overall attractiveness

, which measures the overall attractiveness of the system, based on pragmatic and hedonic qualities.
Nowadays, AttrakDiff is a renowned questionnaire in the field of user research and its use is becoming gradually more popular.
Why use AttrakDiff?
So, why should you use such a questionnaire? As we said before, AttrakDiff's main objective is to evaluate the UX of an interface. By interrogating the users, it allows you to focus on the latter when designing the digital products. 
In addition, when choosing AttrakDiff, you are opting for a renowned test, based on scientific knowledge. In fact, this standardized test, put together by Hassenzahl and his team of researchers provides qualitative UX KPIs that can be used by researchers. 
Being reliable and standardized, these KPIs can be compared and monitored over time. For example, it is possible to perform benchmarks about the competition, or to study the variation of the user's perception of an interface over time, provided of course, the same journey is being tested.
Going back to the example of Norauto, the reknown car maintenance company decided to implement AttrakDiff for two reasons:
Obtain UX KPIs to guide and monitor their UX activities.

Evaluate the perception that the user's have of Norauto digital tool

AttrakDiff on the Testapic platform
How to use AttrakDiff?
Questionnaire choice
There are several ways to implement an AttrakDiff questionnaire. First of all, you have to choose the version of the test that you want to use. Although known for its original version of 28 items, there is also a shorter version of 10 items. 
The shorter version allows you to reduce the completion time. In fact, a questionnaire that can be answered in a short time generally encourages the users to complete it. It is therefore up to you to judge if it is preferable to facilitate the completion of the questionnaire (and thus to mechanically increase the number of respondents) or to collect data in larger quantities and therefore more quantitative. 
In this case, our partner Norauto chose to create its own version of AttrakDiff by proposing a hybrid version of 15 items.This choice was motivated by its desire to reduce the completion time (less than 3 minutes) and to adapt the questionnaire to the population targeted. 
This solution is of course possible only if you have the necessary UX resources in-house. Generally speaking, it is not recommended to create your own AttrakDiff. 
Broadcast medium
Concerning the broadcasting medium, there are several options. It is possible to use an online form such as Google form or even Monkey survey. However, this requires having access to a large and qualitative panel of respondents. In addition to that, the questionnaires will have to be interesting enough or paid so that the users want to answer them. 
The other possibility is to use a solution like Testapic which allows you to use the original AttrakDiff model on the platform, and to collect your user's feedback in only a few hours. 
Last option Norauto came up with: was to make the test on paper. The only problem is that even if the paper format is more engaging, it requires transcribing the results to digital format for data processing.

Launching of a standardized test with Testapic 
Data processing
In order to implement UX KPIs that are understandable to everybody, you must first  standardize your data before analyzing it. There are several software available for that: Norauto, for example, opted for R-studio to encode the data collected, their statistical processing and their visualization. 
By using a SaaS solution such as Testapic, you will automatically have access to an AttrakDiff graph as well as to the raw data of your test. On the other hand, this data will need to be reworked if you want to integrate it into a DataViz document.
UX KPIs: What for?
The main use of KPIs is to be able to share the results of your UX/UI actions with all your employees. They will thus allow you to monitor the performance of your projects in terms of user experience by taking the perception that the users have of your interface as key KPI.
This KPI tracking can therefore turn out to be very useful when justifying a development request or an additional budget for your UX or UI department.
Contrary to an AttrakDiff graph (which is sometimes complicated to understand for non UX experts) KPIs integrated into a DataViz document allow you to explain the results to any interlocutor, even if they do not have any UX knowledge. 

DataViz Example
Our advice and best practices
To finish this article, we want to conclude with a list of the best practices to follow when implementing UX KPIs through the use of an AttrakDiff. Our first advice would be to choose a proven format of AttrakDiff (unlike what Norauto did). This will prevent you from following a wrong methodology, and will ensure the quality of the results.
In addition, we encourage you to opt for the short version of the standardized questionnaire, in case you encounter any difficulties with the completion of the original longer version (the easiest is to use a dedicated solution). It is better to have a partial view of what your users perceive than nothing at all. 
Also, in order to increase your completion rate, do not hesitate to compensate your users. They will be more willing to answer your questions if they will get something in return. Still with the idea of maximizing the response rate, a good practice given by Norauto is to make the questions optional in order to improve the quality of the user's feedback. 
Of course, the easiest and fastest way to collect quality data in mass is to use a solution specialized in the field, one that has a large panel of users.
Finally, share the results in a simple and easy way, by using graphs that are easy to understand. AttrakDiff graphs can sometimes be hard to understand for non-experts, so we suggest you use Dataviz like Norauto did.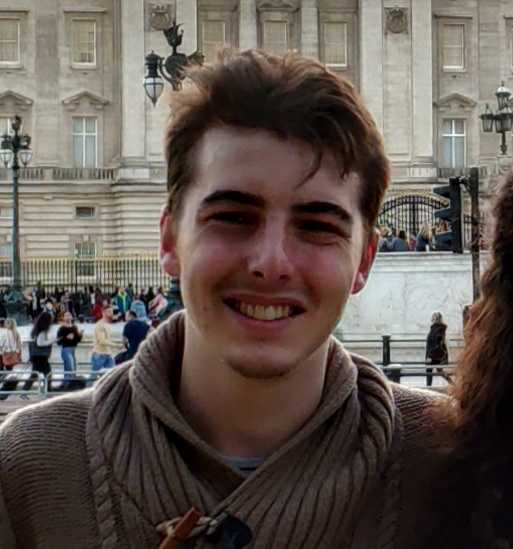 Published by :
Julien Hennig
- Categorised in:
Best Practices
Best Practices